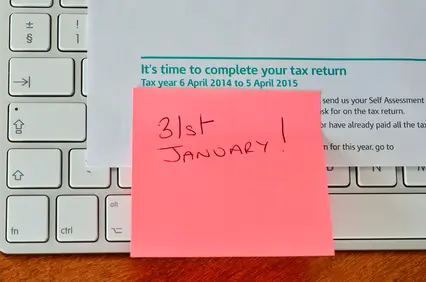 With the holidays fast approaching, we are also nearing the final deadline for the 2015 tax returns, which cover the year to 5th April 2015.
The very final deadline for submission of the 2015 tax return forms is 31st January 2016 – however you also have to allow time for the form to be completed and agreed before the deadline.
If you are not registered with HMRC then you will need a code, which can take some time to arrive in the post – particularly with the delays in the postal service at this time of year.
January 31st is also the deadline for paying any tax you owe for 2014/15, so preparing the return as soon as possible is advised… otherwise you could get a nasty surprise if there is a tax bill you were not expecting, with not much time left before the payment deadline.
If you have a underpayment that could be collected through your tax code, then the deadline is earlier – 30th December 2015.
PS It has been announced that quarterly tax returns are planned for the future, so the days of completing the return several months after the year-end appear to be numbered…