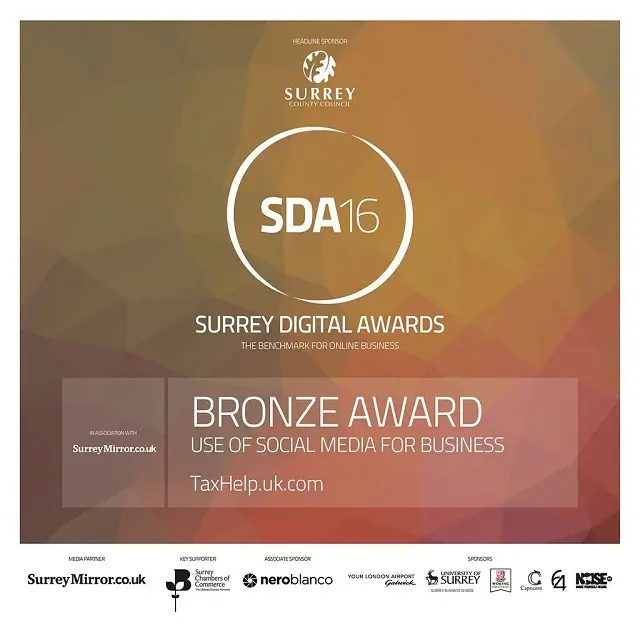 Last night, at a ceremony in Woking, I was proud to be awarded the Bronze award for 'use of social media for business' in the 2016 Surrey Digital Awards.
I have won an award for my use of social media two years running now at the Surrey Digital Awards.
As a one-person business my competition for the award included several much larger businesses.
The awards have a distinguished list of sponsors, and are promoted by the Surrey Mirror.
Having recently developed an online course to help people start and grow their own small business, I am looking forward to helping many people to make the best use of social media in a future course.
For the one-person business social media can seem like a daunting prospect to fit into the busy work schedule, but I have been able to do this since 2009 in my own business and also help others to do the same.
BRONZE for Use of Social Media for Business goes to https://t.co/DKbZ5FjUdH @taxhelpukcom #SDA16 pic.twitter.com/snAeFY6tUj

— SurreyDigitalAwards (@SurreyDigiAwds) March 10, 2016