I was pleased to see that Penny was awarded an OBE in the New Year's Honours.
In 2010 I published my first book, Chocks Away, which Penny endorsed:
"In a world where people feel the pressure to move online, it is easy to simply focus on the available tools and forget about the relationship and branding aspects.
It is also easy to think that if you go online then you are leaving the offline.
In James' amazing book, he acts as your guide and coach, showing you how the combination of BNI, Ecademy and Twitter helps you become a strong magnet online and offline for others.
I believe James is one of the few people who have understood the transition and the merging of these worlds and I admire him enormously as a man, as a business man, and now as your 'coach'."
Penny Power OBE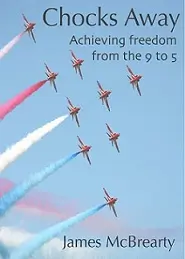 You can find out more about my book from:

https://taxhelp.uk.com/chocks-away/