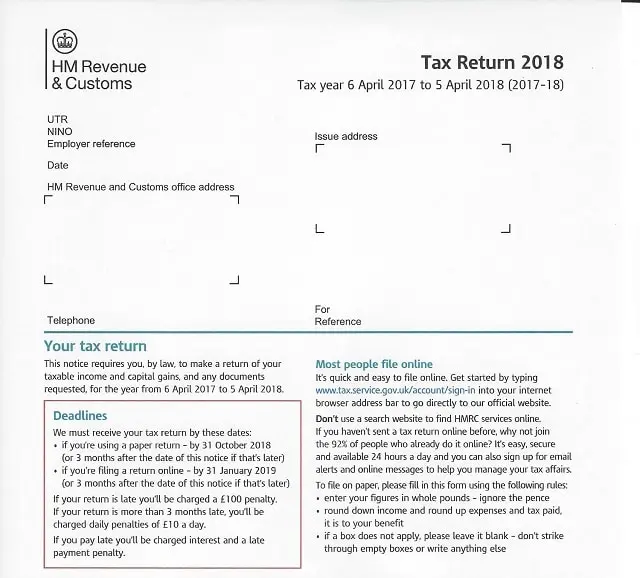 Now that the 2017/18 tax year has finished, it is time to complete the 2018 tax return.
Finding the form online can sometimes be a challenge – the official name for a UK tax return form is a SA100.
To obtain the form and the notes, you can obtain these direct from HMRC's website:
https://www.gov.uk/government/publications/self-assessment-tax-return-sa100
You may also want supplementary pages to go with the basic tax return form.
Please do get in touch if you would like assistance with the 2018 Personal Tax Return.