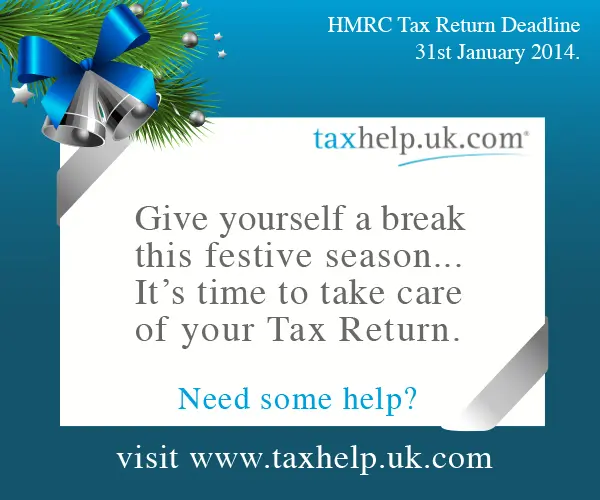 With the holidays fast approaching, now is the ideal time to complete your 2013 tax return – before the holidays.
That way you can relax over the holidays, knowing that your tax return has been filed before the deadline.
And with our help completing the return and accounts, you may find that your tax liability is less than you thought – freeing up some funds for the holidays.
The tax due date remains 31st January 2014, so by completing the return now you won't have to pay the liability any earlier – but will know in advance exactly what this is going to be.
Please do get in touch to see how we could help.