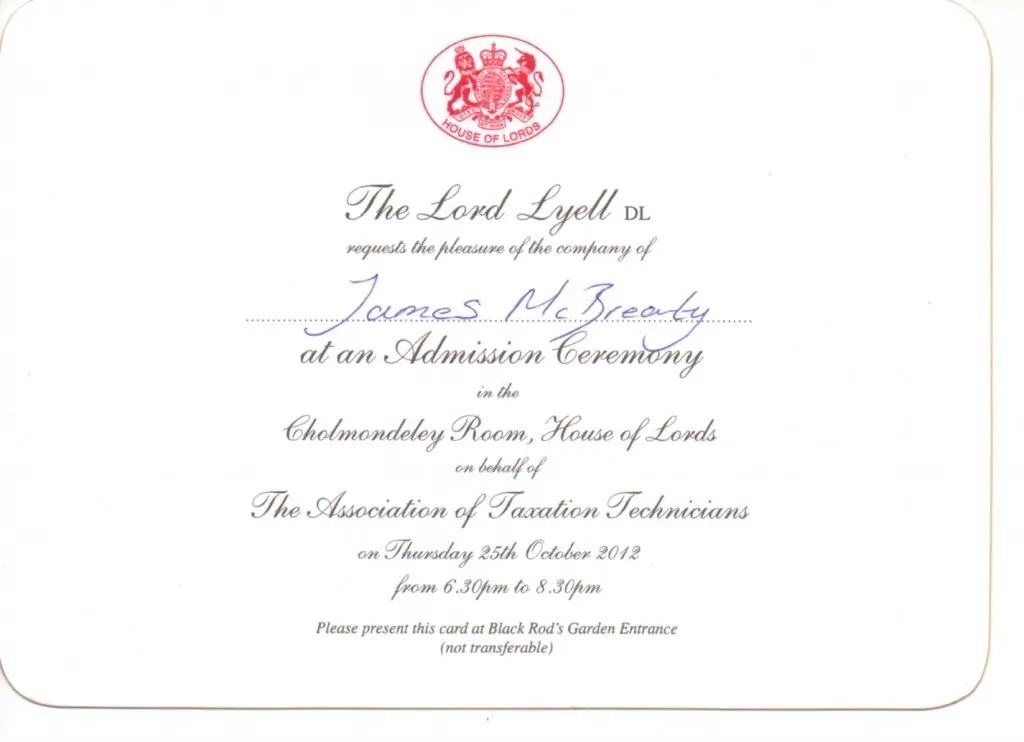 I mentioned in my October update that I was going to be visiting the House of Lords, and this took place one evening last month.
When I qualified as a tax adviser over 10 years ago I had the opportunity to be presented with my qualification certificate at a ceremony to be held at the House of Lords. Unfortunately I wasn't able to make that ceremony, but learned recently that it is possible to attend a later one.
So, quite a few years after qualifying, I was at the ceremony recently to receive my certificate. I wasn't the only one as there were several other long-term members too. It was also a good chance to catch up with several of the ATT head office staff, that I know from my position on the Member Steering group that meets there regularly.
The meeting room for the ceremony is right next to the Thames, so I was able to take in the sights from the terrace before we began.
There was a professional photographer present, who took both individual shots of the members being presented with their certificates as well as a group shot.
I am looking forward to receiving copies of the pictures in the future, hopefully by the end of the year, and will post these when I have them.
We also had one member there who had travelled somewhat further than me – she had come from the Falklands!
You can find out more about my professional association from: www.att.org.uk