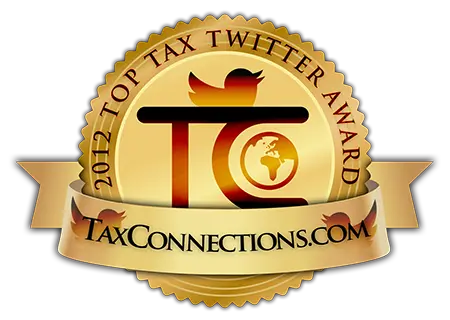 Just before the holidays I received an award from taxconnections.com, a Top Twitter award as I'd placed 5th in their global awards list of tax professionals.
You can see the press release for the 2012 Top Tax Twitter awards by clicking here.
TaxConnections.com is a Worldwide Directory of Tax Professionals that connects consumers with tax professionals and tax services around the world.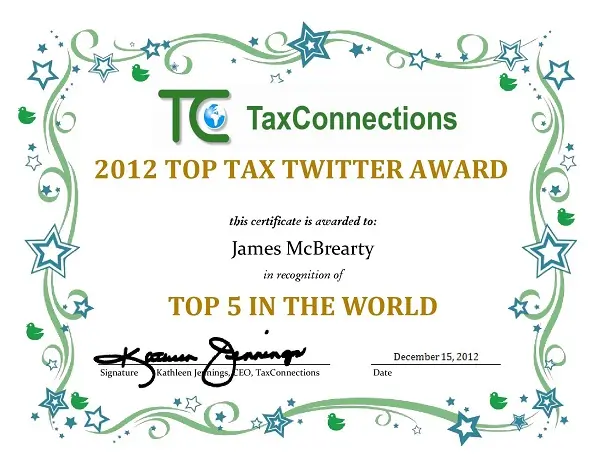 To learn more about TaxConnections.com, visit http://www.taxconnections.com or tweet @TaxConnections