Some of you may know that, in addition to running my own company and consultancy, I was also a Director Consultant for BNI for over three years.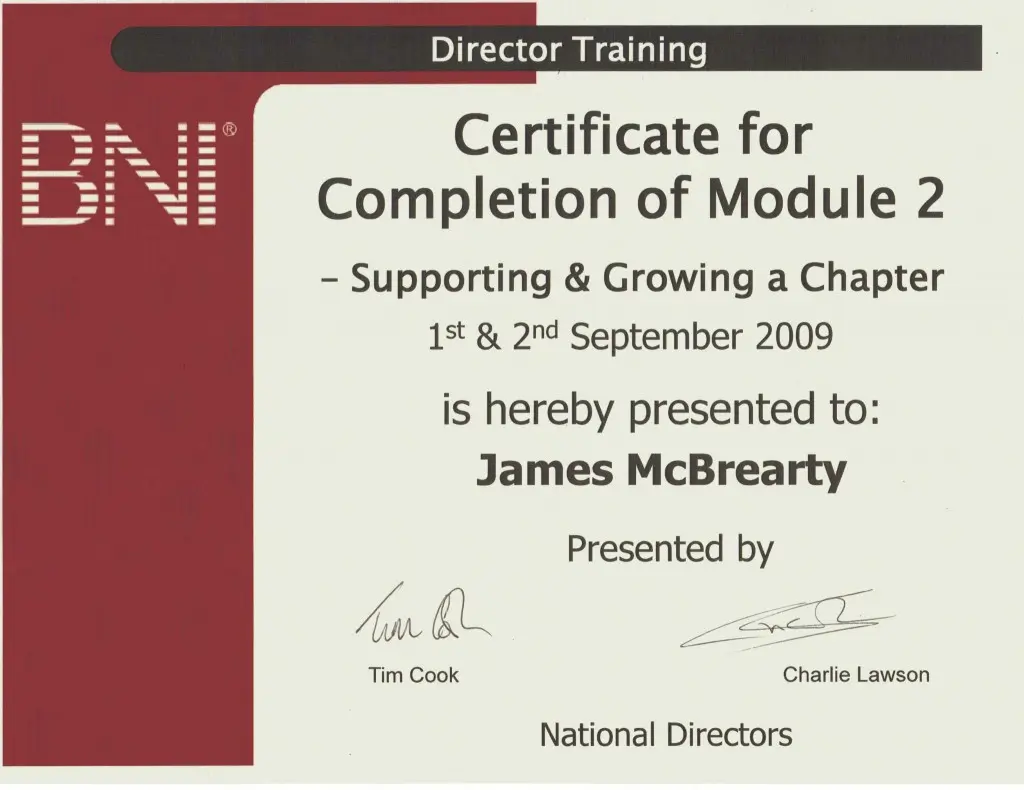 BNI is the world's number one referral marketing network, with over 140,000 members worldwide, and generates billions of pounds worth of business for its members each year.
I first became a Director Consultant in Autumn 2009, following on from my roles as Secretary/Treasurer and then Chapter Director in my local BNI group. I have had many great experiences over the last three years that would not have been possible otherwise.
As I say in my recent book, change is to be expected in business and if you are not constantly developing you could find yourself going backwards.
Since I became a Director Consultant in 2009 I have helped hundreds of members worldwide, in addition to developing my skills in several areas.
As 2012 draws to a close next month, it is a good time to share those experiences over the three years:
1) Visiting my first International Directors conference, in Long Beach USA, shortly after becoming a director. It was an amazing experience going from the local meetings in the UK to one where seven hundred directors from around the world were present. I remember it being quite an overwhelming experience, particularly one day when we also had members from the surrounding chapters join us – bringing the total to nearly one thousand BNI members in one room!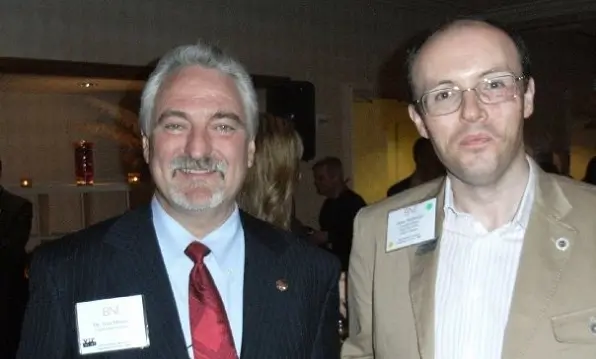 A description of the ATOP airline pilots training course I attended in Denver, Colorado a few years beforehand also fits how I felt about the amount of knowledge sharing at my first BNI International conference: 'like trying to drink from a fire hose!'
I also attended the following years International Conference in Anaheim, California as well as the European conferences throughout the UK over the last few years.
2) Helping local groups to grow. Over my time as a Director Consultant I have been responsible for assisting several local groups, visiting them regularly and offering assistance and training. I personally helped one group to grow from 22 to 47 members in a year, taking them to the top ten of the 600 or so groups throughout the UK.
3) Training members locally. One of the duties of a Director Consultant is to run the local Member Support Programme courses. I have run several of these in Surrey over the last three years, meeting both brand new members as well as those returning for a refresher. I have also been part of the director team delivering trainings to audiences of over 100 people, my largest at the time.
4) Training members throughout the regions. In early 2011 I was asked to develop a Social Media training presentation to take to groups throughout Kent, Essex and Surrey. I developed this and visited groups throughout all the three regions, sometimes having to leave home at 4:45am so I could arrive at the group to present. The presentations were well received, and in 2012 I was also part of a presentation that combined my own skills as well as those of Zoe Cairns and Tim Kidd, that we took through the regions to go into more depth. My presentation was also the most shared presentation on LinkedIn in the world, one day in August 2012.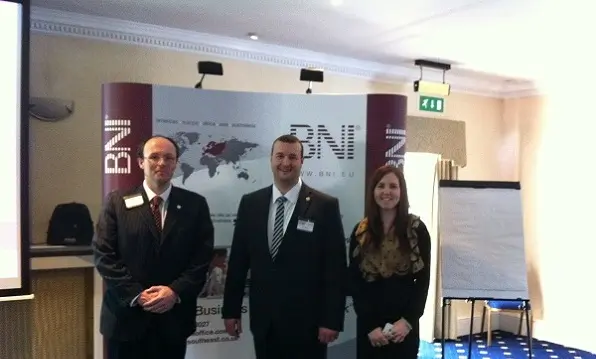 5) Training members in Spain. I regularly visit the Marbella region of Spain on holiday. As there were two BNI groups meeting there I offered to deliver trainings to them whilst on holiday. Over my time as a Director Consultant I delivered several trainings, both in Social Media as well as general BNI subjects.
6) Having a 121 meeting with the founder of BNI, Dr Ivan Misner. Whilst I wasn't able to make my third International Conference in 2011, instead I was able to meet with Dr Misner while in Los Angeles the month beforehand on holiday. I was given a tour of the global BNI HQ by Joani Durandette, the BNI HQ Social Media coordinator.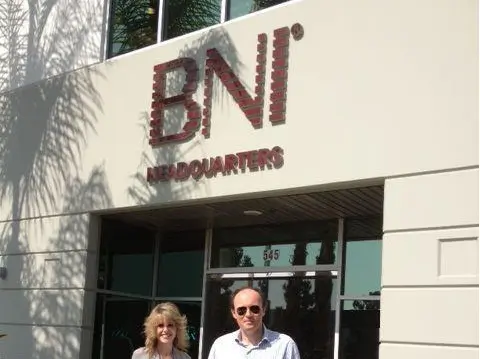 7) Meeting over 100 local businesses around Cobham. One of the roles that BNI Directors undertake is launching new local groups. Having spent several months looking for a group with a space available for me to join personally, I decided to launch my own group. Whilst things didn't go as I would have hoped, there are successes to take away from the experience – meeting over 100 local businesses and reviewing over 1,500 websites for local businesses as well are successes that have led to other projects.
8) Writing & publishing two business books. Whilst at my first BNI International Directors conference I heard about the BNI Author Mentor programme for directors, and applied to join. I have learned a huge amount through the programme since 2009, and as a result have published two business books – both of which have been endorsed by Dr Ivan Misner, the founder of BNI and a New York Times bestselling author.
9) Contributing articles to BNI sites. I have had articles published on various BNI Websites globally as well as in print in the BNI magazine.
10) Being the Social Media Coordinator for BNI South East. I role that I undertook starting in 2011, managing the BNI South East Facebook, twitter and LinkedIn accounts – as well as their blog.
I look back on my time as a Director Consultant and am very grateful for the opportunity – who could have known that I would accomplish all of this when I first enrolled for Director Consultant training three years ago?
If you have been approached to become a Director Consultant and would like to chat about the opportunity you have been given, with someone who has three years experience in the role, please do contact me.
I remain a member myself in a BNI group, and hold the Business Consultant slot in the Caterham group in Surrey.