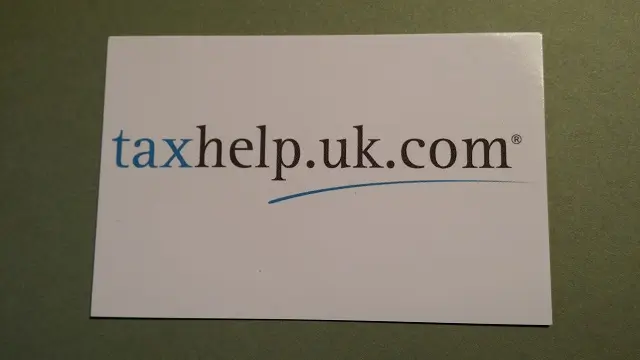 Even though a lot of connections are made online, there is still a place for the traditional business card.
However, things have moved on in recent years and I thought I'd take the time to explain why my own card is somewhat different from the traditional expectations from many years ago.
The front of my new card is pictured above – and now just contains the company logo, which could raise several questions from people:
What is your phone number?
This is shown on the top left of every webpage on the site, so easily found. The site is responsive (able to adjust itself depending on what device you are using to access the site) so will be shown on mobile devices easily. A hidden benefit that some people may not know is that if you click on a phone number from the mobile website, while using a mobile device, then the number will be dialled for you – without you having to key it in. The phone number is the format 0330 as well, which means that calls to me are included within the bundled minutes for many mobile provider contracts.
Where are you based?
This is clearly shown on the homepage and on the contact tab – it always surprises me how many websites don't give you a physical location. There is also an embedded google map on the contact page, so you can easily see my location. As well as meeting with clients in the local area, I can also help others remotely so location is not a barrier.
What do you do?
This was one of the reasons for naming the company taxhelp to make it obvious – simply I help people with their tax, and aim to make things as easy as possible for clients so that they can concentrate on their business instead.
What is your email address?
There is a contact form on the contact tab that will send an email directly to me, so you don't have to type in an email address. I have noticed an increasing trend of people signing up everyone they meet networking to their email newsletter without permission unfortunately, so this avoids the issue while also making things easier for messages to be sent. I am also freely contactable on social media.