One of my favourite sayings is "you've got to learn more to earn more." I have run training courses internationally for local groups. I've also presented to audiences of over one hundred people.
I have also lectured to a class of entrepreneurs at St Mary's University, Twickenham.
Throughout 2011 & 2012 I ran a presentation on Social Networking for Business: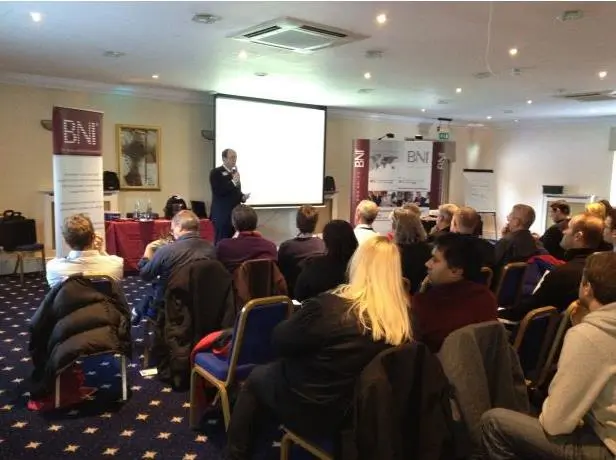 In August 2012, my presentation ranked as one of the most shared on slideshare in the world.
Feedback
When I presented to over one hundred business owners in February 2012:
– 91% rated this workshop Good/Excellent
– 90% said they would encourage others to come along to future events.
– 100% rated the presenters as Good/Excellent positive, and packed full of good ideas.
Throughout 2011 I presented to local groups of business owners – in the South East UK as well as in Spain:
"James visited my group and delivered a presentation on Social Media and how it can be used to influence and grow your own business. It was very informative, positive and thought-provoking. I can thoroughly recommend James as a visiting speaker on this subject. All local groups should ask James to present to them – he has great levels of knowledge on this topic, combined with his enthusiasm." John Murray
I also presented to eighty-five chartered accountants in May 2011 in Guildford.
This was well received, scoring highly on the attendee feedback forms. Comments received included:
– Really interesting
– Speaker had good knowledge
– Useful information
– High level
I presented to fifty financial advisers at the London School of Economics(LSE), in 2009:
"Excellent… concise, knowledgeable and positive.  Lots of good ideas were provided and I respected his professionalism." Colin Low, Ipswich
"Excellent and extremely professional presentation… really did provide an insight in to establishing professional connections in an informative and    inspiring manner.  It was upbeat, positive, and packed full of good ideas." Edward Nice, London