This week we had our fifth membership application at the new networking group I am starting in Cobham. We are a quarter of the way towards launch now.
We meet at the Cobham Hilton hotel, an excellent venue for a business meeting and ideally located next to the A3/M25 junction: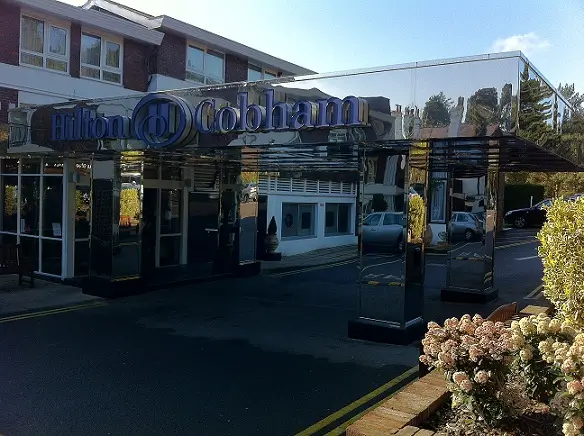 The group only allows one person per professional category, as this maximises the business received and means that members are not competing with others in the room.
The categories that have already been taken are:
Accountant: Sole traders & individuals
Financial Adviser
Bookkeeper
Garage – Service/Repair
Web Video
With five members already, the other categories will be going soon. Please do contact me to arrange to visit us.
We are already seeing business being passed in the group – this week there were three referrals for the web video expert alone, and last week we had two for the garage as well.
Our next meeting is on the 10th of April, and there is still time to reserve a place before the Easter holidays – if you could handle more business in Surrey.