Since starting my own business in 2006, I have seen many small business owners make common mistakes unfortunately.
My aim with my books and online course is to help you avoid making the same mistakes as others.
By avoiding making those same mistakes, you can gain an advantage over competitors.
Books to help the self-employed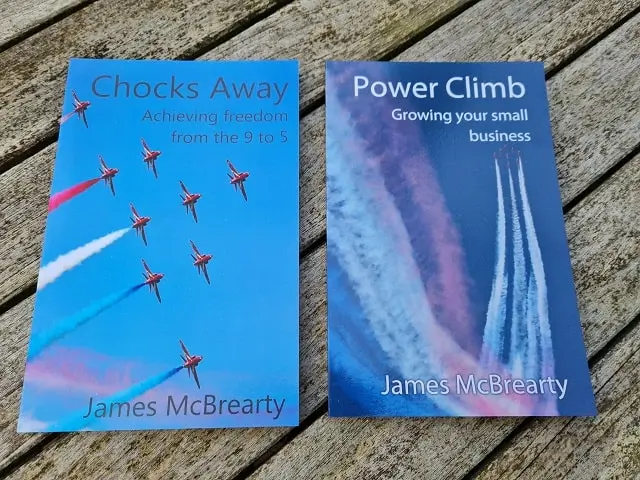 I have written two books to help the self-employed small business owner.
My first book, Chocks Away, tells how I was able to leave the world of employment and start my own business. I also share tips that others can apply to make the shift themselves.
My second book, Power Climb, is a collection of easy to apply tips. There are many low cost options to help you grow your business, and avoid wasting time.
Online business course for consultants