Anyone can call themselves "an accountant." It is important to seek out one with relevant experience and qualifications. Many accountants generalise and may prefer larger businesses. Finding a local accountant that specialises in small(one-person) businesses will help make things easier.
As someone who has started and grown their own business from scratch I have a greater understanding of client's needs and as a result I am pleased to say that I receive a high number of referrals from clients.
Below is a selection of some of the testimonials I have received from satisfied clients:
Mike Daly, Shepperton: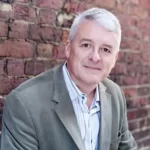 When I went self-employed in internet video production three years ago tax was the last thing on my mind. A friend recommended taxhelp.uk.com and they have handled my affairs ever since. I have found James from taxhelp to be very knowledgeable and efficient. Wise advice is always backed up by friendly and timely reminders to get all the tax information prepared in good time to avoid a last-minute scramble for the HMRC deadline. I find filling in a tax return rather daunting, but now I never have to do it again. I can just send my information to taxhelp.uk.com and they take care of everything. I also like the fact that there are no nasty surprises as fees are fixed. I know exactly how much I will be paying and of course, what fees are tax deductable. I would recommend taxhelp.uk.com to everyone.
Matthew Child, London:


James at taxhelp.uk.com just made everything easier. Nothing's a hassle and the support for those tax questions you have throughout the year is superb. Would highly recommend!
Commercial photographer London
Brendan Quinn, London: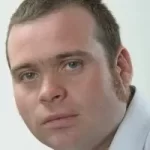 I have no hesitation in hiring James as my accountant. I could not operate my business without the help of James. He gives me confidence in dealing with financial affairs.

Mika Janhunen, Epsom:



I needed help for my tax returns, and taxhelp.uk.com very kindly and professionally walked me through the process. They were able to bring the message across to me in a way that I could understand, which made the whole process painless. They also dealt with my wife's tax returns at the same time, which was much appreciated. I do highly recommend taxhelp.uk.com if you need help with your tax.
Jack Janikowski, Weybridge:
James has helped me in many ways, freeing off time for other activities, whilst giving peace of mind that is so important with taxation matters. Communications are timely, focussed, and clear – all that I want in a tax advisor.
Eileen L, Horsham:
The whole experience from start to finish could not have been made any easier. I personally recommend taxhelp.uk.com to everyone I meet. It's great to feel that tax is no longer a burden that I have to struggle to understand and do well, there are others far better equipped to help me and that frees up my time to do my job.
Glen Wilson, Richmond:
It is very difficult to find someone who can effectively deal with all your tax matters. I have been working with taxhelp.uk.com for the last two years, it's a pleasure to work with them and I have recommended them to all my friends and colleagues.
Jenny Gay, Guildford:
taxhelp.uk.com work professionally and efficiently to ensure that all my needs are met. They are helpful and understanding. Finding someone so proficient in something I find extremely complex means I can get on with what I'm good at.
David Williams, Farnham:
The service was excellent and I will most certainly recommend it to friends, colleagues and others that I encounter.
MC, Surrey:
After several years of battling with my tax returns, I was delighted when taxhelp.uk.com was recommended to me. I handed over the paperwork, and they sorted out my return within a matter of weeks. Best of all, after they reviewed my file, I received a tax rebate for the very first time!
Richard Neal, Guildford:
taxhelp.uk.com's service was both fast and professional, and they were always quick to answer any queries that we had. There is no doubt that we will continue to use taxhelp.uk.com's services for all of our tax needs over the coming years.
David Hatcher, Woking:
We have used taxhelp.uk.com for tax related matters for the last 2 years, we found them to be very personable, honest and has given us an excellent service – we highly recommend taxhelp.uk.com.
Holly Petrie, Guildford:
I have already passed on taxhelp.uk.com's details to three fellow musicians, along with a high recommendation of the service.
Michael Lee-Brown, West Byfleet:
I have used taxhelp.uk.com for specialist taxation advice over the last three years on many occasions and have been very impressed by the quality personal service I have received, speed of response and the affordability of the work.
Beverley Cotterell, Shepperton:
taxhelp.uk.com take the time to listen to your individual needs and work quietly away in the background to get the tax sorted. They are flexible on the level of work they do and great networkers. A real asset.
Jason Alexis, Chobham:
I have used taxhelp.uk.com for tax related matters for the last year now and I can wholeheartedly recommend them as being very reliable, honest and they provided an excellent service. I have since referred 3 other clients to them I was that impressed.