I have found that fees are usually one of the top worries for people.
That is why I operate fixed fees. My fees include the tax return and accounts, as well as dealing with queries during the year.
That way you know up front what the cost will be and can budget for it. Getting help at an early stage could save you significant time, as well as money too.
My packages also include reminding you of upcoming deadlines. Clients also receive a monthly newsletter covering important tax news and upcoming changes.
If you have been dealing with your own affairs, or have already been using an accountant, I can help. The transfer process is both quick and easy.
I can also help people get up to date where they may have fallen behind with their HMRC obligations. I offer a discount on fees where several returns are completed at the same time.
What is included in the fixed fee packages?
All the packages include the benefits below:
– Ongoing support throughout the year. Answering any general tax and business queries you have.
– Making sure that you are using all the allowances available to you, so that you pay the right amount of tax.
– If required, meetings at a time and place to suit you. I also have several meetings available each month outside of normal business hours. This includes early mornings, evenings and at the weekend. (In most cases I can help you remotely so you don't need to take time away from your business to attend meetings.)
– Explanation of the return requirements and help with obtaining any information.
– My monthly client newsletter. This provides summaries of any key changes that affect personal tax as soon as announced.
– Preparation and agreement of the tax return and accounts. Preparation of the accounts from summary schedules provided by you. You may prefer to keep them on spreadsheets or via online bookkeeping. Or I can prepare the accounts from the actual invoices and receipts if required.
– Providing detailed tax computations & planning schedules. Password protected pdf copies for your files are included. Explaining these in detail and also covering how to use them for business growth.
– Online submission of the return to HMRC. This ensures processing by HMRC as soon as possible. It also ensures the speedy issue of any refunds due to you.
– Agreement of the tax return with HMRC where any queries arise.
– Dealing with any HMRC correspondence throughout the year. You can then concentrate on other matters.
– Issuing reminders to you for upcoming tax deadlines.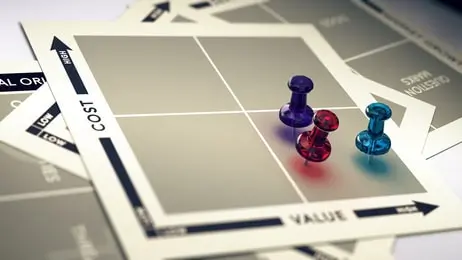 The benefits of fixed fee packages
Fixed-fee packages make the process easy for you to budget in advance for the costs.
There are two main packages available for the self-employed. They differ on whether you need help with the bookkeeping or are happy to maintain your own records. The Gold package also covers those with complex tax affairs as well.
I also have a package for employees or those in receipt of pension income but need help with their tax.
If you have a rental property, this would be under the self-employed category.
For the self-employed, accountancy fees are a qualifying business expense.
Payment for services is usually made by bank transfer. Invoices also include a link so you can pay by Visa, Mastercard, Amex or PayPal if you prefer.




Please make contact to see how I can start making tax easier for you: