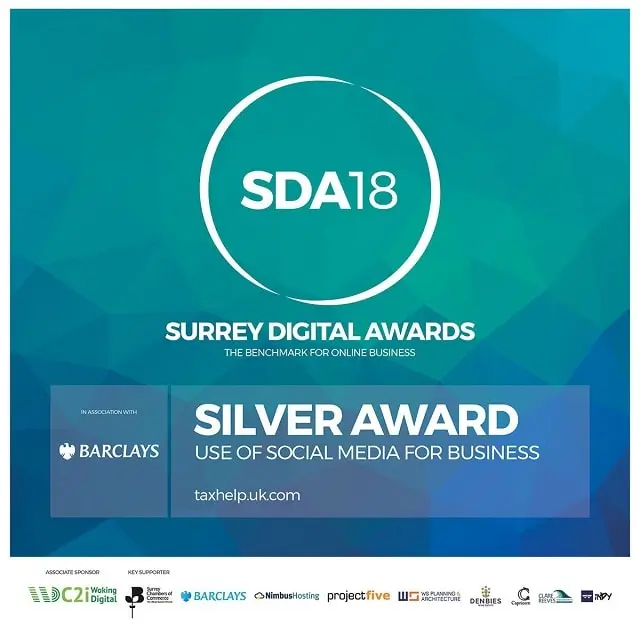 I'm pleased to announce that taxhelp.uk.com won the Silver award yesterday at the 2018 Surrey Digital Awards in the category 'Use of Social Media for business' sponsored by Barclays.
My win follows on from being a finalist in the 2017 awards, as well as winning the Bronze in 2016 and the Gold in 2015.
I have been using Social Media for business since 2009, and have seen many changes over that time.
The main concern people have is how to fit it into their busy schedules… but with a few tips, it can easily be adopted and actually save time.
If you would like to find out more, please do get in touch.