I launched my own business in 2006, helping others to do the same and to assist with their self-employed accounts and tax returns.
Over the first ten years in business, I helped many hundreds of people and saw the same issues regularly occurring.
That is why I launched my course in 2016, to help people minimise both the costs and risks of starting their own consultancy small business from home.
Many of the lectures are also applicable to other small businesses.
Now, four years later, I have over 10,000 people enrolled on my course in 153 countries around the world: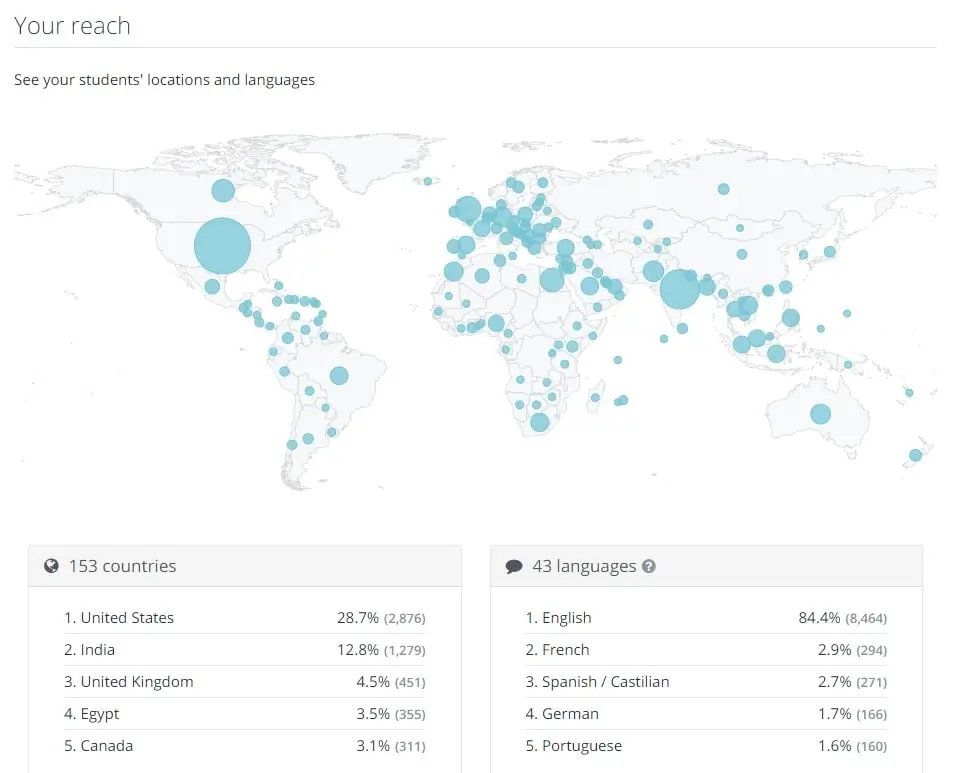 Students rate my course 4.5/5
You can access my course online on desktop, mobile and app – click here to find out more.