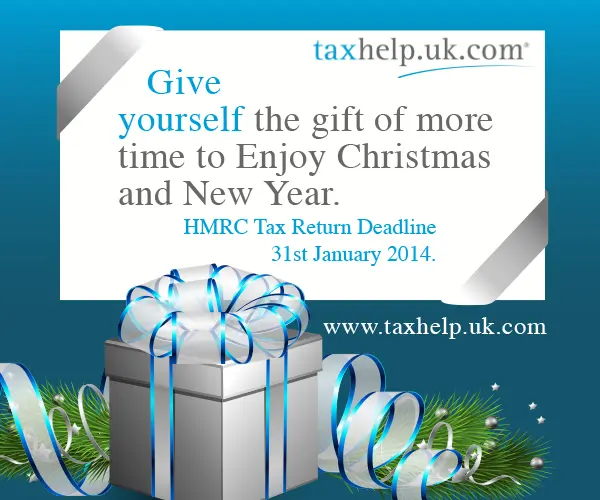 With the holidays rapidly approaching, there is also another deadline looming – for the 2013 personal tax returns.
Some people put these off until the holidays, however if you complete these now then you can relax instead.
The tax payment deadline remains 31st January 2014, so you won't have to pay your 2013 tax any earlier but will have the reassurance of knowing what your tax bill will be.
With our help, you could even find that it is less than you thought… freeing up some extra funds for the holidays.
We also have a limited number of evening and weekend appointments available so you don't need to take time away from your business, and there is no charge for an initial meeting.
Meetings are also held at a location that is convenient to you, so if that is at home then we can meet you there.
Please do get in touch to arrange our initial meeting.