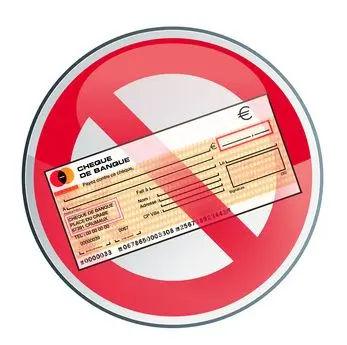 As part of HMRC's ongoing cost-cutting, they have recently stated their aims to eliminate cheques.
However, there is a portion of the population who still use cheques regularly so this may take some time.
Paying HMRC
In the past people would use the HMRC payslip received in the post to either pay at their local bank or send a cheque in the post.
HMRC would prefer that people make payment by bank transfer instead, as it reduces their costs.
If you don't have a payslip then one can be created online using HMRC's website – however this can only be used to post a cheque, and cannot be used within a bank.
Should you be making payment online, it is important to make sure you have the correct account for personal tax and to quote your UTR tax reference number(with K added at the end) as the payment reference.
Repayments from HMRC
In previous years you would receive a letter from HMRC with confirmation of the repayment amount and a cheque on the bottom.
Again, to reduce costs, HMRC would prefer that repayments are made direct to your bank account.
In order to achieve this, your bank account details can be added to the tax return before submission.
If the return has already been submitted, then they can be entered online as part of a repayment request.
At present for online repayments HMRC will still send you a letter confirming that repayment has been made.
In the past the quickest I have seen a repayment issued by cheque was around one week after the return had been submitted online (at a quiet time of year) – I wonder if the new bank repayment methods will improve the repayment time?
I would also expect HMRC to drop the postal confirmation of repayments made direct to the bank in future.