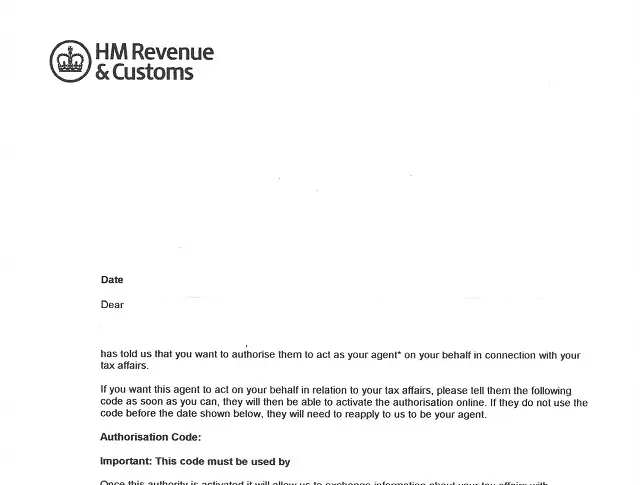 In the past there was a form that the new client had to sign (64-8), which was then posted to a department within HMRC for processing. Unfortunately this process took a number of weeks, which could sometimes go over a month, before it had been processed and the agent had access.
However HMRC now have a new system for agents that speeds up the process considerably.
The agent requests authorisation using their agent account and the client's tax reference number. A letter is then sent by HMRC direct to the client (similar to the one above), and all the client has to do is give the agent the authorisation code.
Once received, the authorisation code is entered into the agent account and instant access is granted to the client's records.
I used the new process recently and had access in about a week, so it has made a welcome improvement.
With HMRC's move to more online services this will reduce the workload for both HMRC and advisers.